PERFORMING ARTS
HAIR SALON
423-892-5703
A FULL SERVICE HAIR SALON FOR WOMEN / MEN / CHILDREN
5618 OLD MISSION RD, CHATTANOOGA TN 37411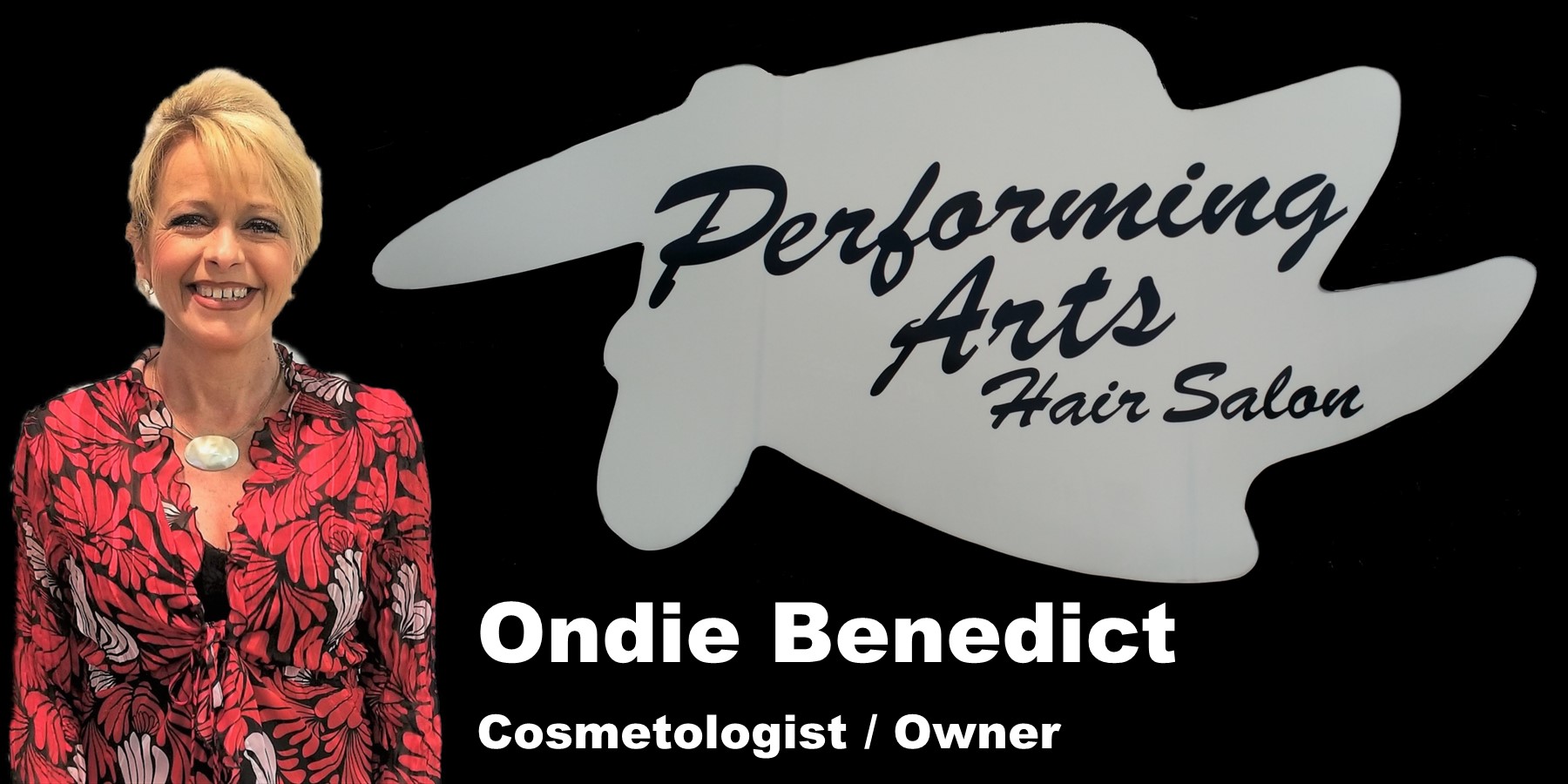 Are you are looking for a new, modern, fun and fabulous hair style? Do you need just a routine cut and color because you simply know you already look marvelous just the way you are? Then look no further, Performing Arts Hair Salon has got you covered.
With over two decades of proven experience Ondie Benedict is a cut above the rest when it comes to your hair. You want your hair to look great, feel great and you want to be comfortable wearing your hairstyle at work, play or out on the town. Call today to schedule  your appointment.
It is important to know that Performing Arts Hair Salon is not a retro 1950's throw back Beauty Parlor. This modern salon welcomes your whole family. Couples hair cuts can be a fun outing and romantic as well. Feel free to watch the game on our TV in the waiting area. If you have a bit longer wait for your partner, then please be advised, Chili's Grill and Bar is an easy walk and only two doors down. There you can patiently wait while enjoying an adult beverage or hot appetizer. When finished, your partner can drive over to meet you or pick you up and transport you safely to your next destination.
Performing Arts Hair Salon does all hair care services such as hair color of your choosing  and highlights/lowlights to keep them guessing. Haircuts are available for people of all ages; women, men and all of your children. Need a perm? Planning a wedding and want memorable styling for the entire wedding party? Thinking of the Prom? Think of Performing Arts Hair Salon.
​Waxing services are also available to keep you looking your very best.
Performing Arts Hair Salon carries many major lines of Hair Care Products
Kenra
Biolage/Matrix
Redken
Paul Mitchell
Aragon
Performing Arts Hair Salon offers a 20% off discount from suggested retail pricing of any products sold to our clients.
Chi Hair Styling Flat Irons are available for purchase to make your hair do what it doesn't normally want to.
​Make your bad hair become that tame hair you want it to be.
Performing Arts Hair Salon specializes in all color services.
We are certified in Redken color and applications.
Stylists are available that specializes in relaxers and extensions.
We also offer Deep Conditioning treatments in the salon.
For those services, after five treatments, the sixth one is free.
Schedule Appointments Tuesday thru Saturday Call 423-892-5703
After hours appointments are available for special occasions.